It's Teen Read Week!
From the
Teen Read Week
site:
Teen Read Week™ is a national adolescent literacy initiative created by the Young Adult Library Services Association (YALSA). It began in 1998 and is held annually during the third week of October. Its purpose is to encourage teens to be regular readers and library users.
In honor of Teen Read week, I'm going to show case a book a day that I really enjoyed reading when I was a teen (as if it was that long ago).
I also realized that I should probably be attaching reviews to these books, but honestly some of these I've read so long ago that it's hazy. And I probably already wrote a review for them then, so I really don't want to write another one. What I can do is direct you to places where I've written reviews, such as
Book Away
and my
Goodreads
account.
Today's books are: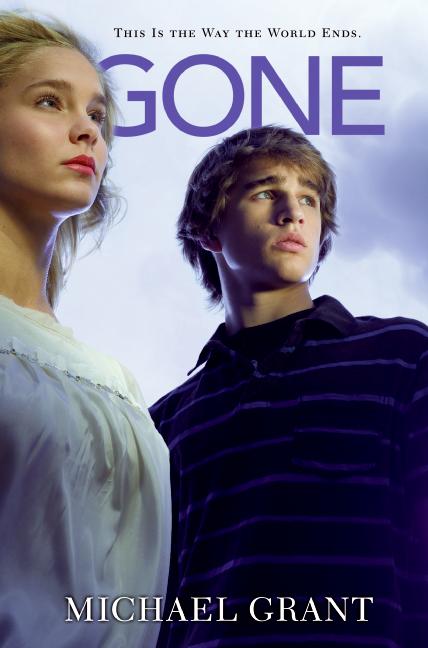 Gone, Michael Grant
Life As We Knew It, Susan Beth Pfeffer
Okay these books are both the first of two different series. They're actually pretty different books and are similar in that the world has changed and these "kids" are forced to grow up fast to survive. They're the dystopian books pre-Hunger Games you might say. But they're actually really different from the Hunger Games.
Life As We Knew It takes places in a now time, and the Moon has moved closer to the Earth causing natural havoc to ensue. It's the story of how the female protagonist and her family chose to survive. It's also the first of the four book series The Last Survivors. Go
here
for a summary.
Recommended for: SciFi, Adventure, Survival, Female Protagonist, Dystopian, Post-Apolcolypse
--
Gone is the first book of six. Taking place in Perdido Beach, CA where an accident has occurred enclosing the small town in a giant sphere. All the grown-ups have disappeared and only the children remain. You can imagine the havoc that ensues. It's a really good read, featuring a male protagonist. In further books it goes into looking at survivors of natural disasters, who sometimes have to do the extreme to survive. A
summary
for you convenience.
Recommended for: Dystopia, Science Fiction, Romance (but not that much), Paranormal, Supernatural, Male Protagonist, Post Apocolyptic